l'algoritmo che trova gli scoop – i social media non distinguono i contenuti dei bot – una task force per controllare gli algoritmi – l'algoritmo dei social per tracciare i delfini e quello che aiuta a gestire il magazzino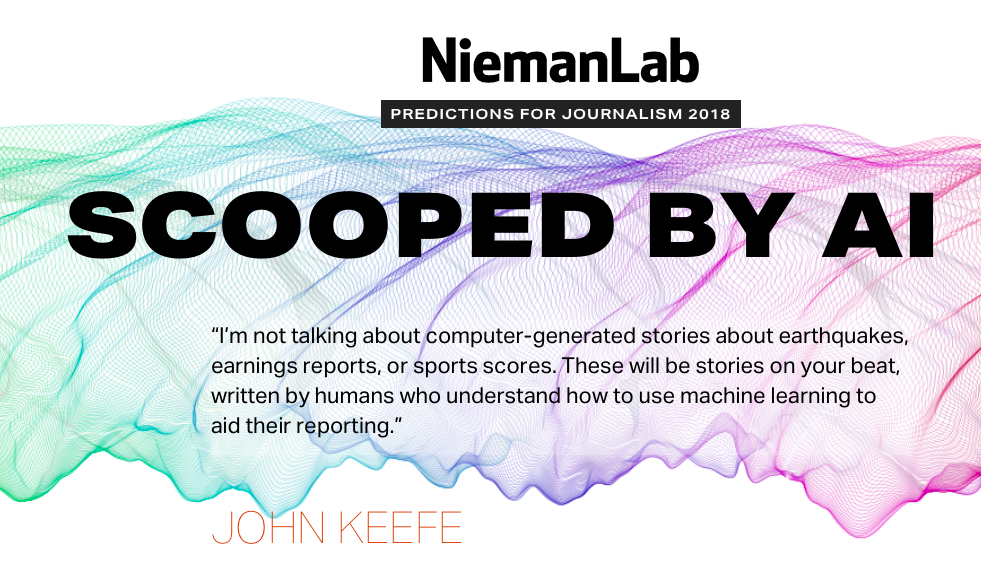 NiemanLab inizia a pubblicare le "consuete" previsioni degli esperti per il 2018.
Dal breve intervento su NiemanLab di John Keefe "rubiamo" solo due affermazioni, che racchiudono un importante significato. Si tratta di un contenuto che, da molto cerchiamo di spiegare, e che sta a dimostrare, a nostro avviso,  il significato  più profondo di questa nostra rubrica settimanale:
I'm not talking about computer-generated stories about earthquakes, earnings reports, or sports scores. These will be stories on your beat, written by humans who understand how to use machine learning to aid their reporting.

Over the past year, conversations around AI and journalism often ventured into worries about artificial intelligence being deployed to replace reporters. But in the new year, we'll be talking about how often reporters deployed artificial intelligence to land big stories.